Job Postings
lease email intermountaingcsa@gmail.com, if you have a job you would like to be posted. (Please send in Word format). If you would like your vacancy emailed out to our membership, there is a $75 fee. Contact the Utah GCSA for information.
Posted 9/12/19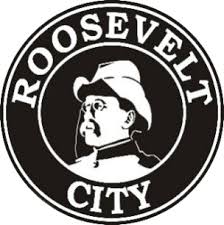 City of Roosevelt
Job Description
Title: Greens Supervisor
Code: 325
Division: Golf
Effective Date: 11/2016
Department: Parks & Recreation
Last Revised:
Pay Range: $45,000 - $60,000 (depending on experience) Includes medical, dental, vision insurance for individual and family as well as the Utah State Retirement System.
GENERAL PURPOSE Performs a variety of supervisory and journey level maintenance duties related to planning, coordinating and performing all phases of golf course greens, tee, and fairway maintenance and beautification; including, equipment maintenance and repair.
SUPERVISION RECEIVED Works under the general supervision of the Golf Pro.
SUPERVISION EXERCISED Provides general supervision to assigned Park Maintenance Worker(s) II or I, or seasonal and part-time laborers/mower operators.
ESSENTIAL FUNCTIONS Assists in managing the day-to-day operations of the city Golf Course; recommends various project priorities; prepares "job board" and monitors work schedules and deadlines; coordinates projects and monitors work in progress to ensure quality and timely completion; determines materials needed to complete specified objectives; allocates personnel as needed to assure timely project completion; monitors and evaluates the operations of watering, mowing, fertilizing and cultural maintenance of greens, tees and fairways.
Prepares recommendations for annual operating budget; monitors expenditures for compliance with established fiscal guidelines; accounts for expenditures to ensure approved purchases comply with established authority; analyzes fiscal activity; develops and implements cost saving strategies and reports cost savings experience to City Manager.
Directs, coordinates and reviews the work of assigned crew members and participates in evaluating maintenance personnel; monitors compliance with course practices, policies and procedures; collects work hours and submits timesheets for bi-weekly payroll.
Performs general administrative duties related to greens operations and maintenance; assists in the compilation of maintenance records, accident records, vehicle maintenance records, equipment and labor costs; collects information and data for various reports; performs timely processing of invoices as need to compensate vendors.
Assists in the planning, design and construction of various golf features such as greens, fairways, bunkers, ponds, pavilions, shelters, signs and other facilities, etc.
Monitors the need for and supervises the application of fertilizer, herbicide, pesticide, soil conditioner, insecticides, fungicides and other turf maintenance procedures; coordinates or performs applications as needed.
Daily monitors course greens, grounds and facilities for needed repair and maintenance; participates in the development of turf management programs; monitors health condition of trees, shrubs and other horticulture; evaluates diseases and analyzes and makes decisions for the treatment of unhealthy trees, shrubs and related greenery.
Performs and/or coordinates field supervisory duties to accomplish planting of lawns, trees, shrubs and other greenery; supervises pruning and trimming projects; assures adherence to watering schedules.
Monitors operation of computerized golf course irrigation system; monitors pump house operation; performs the installation maintenance and repair program of water sprinkler systems, oversees and performs mowing, watering and aeration of golf turf; carries out supplemental irrigation to sustain or force growth; checks irrigation system daily for needed maintenance and repairs; repairs leaks, adjusts heads; assures operation and maintenance of automated sprinkler systems and water pumps; tours projects to determine work progress and general condition of grounds.
Helps oversee seasonal duties such as snow removal, winterizing sprinkler systems to avoid freezing, flushes watering systems in spring, repairs other equipment and facilities; assists with comprehensive equipment maintenance and tuning, i.e., roller repair, reel grinding, blade sharpening, wheel bearing repair, engine and transmission fluid changes.
Operates equipment such as utility vehicles, sand pro, dump truck, backhoe, loader tractor, Bobcat, aerators, lawn mowers, and landscape equipment. Ensures training in safety related areas including personal protective equipment (PPE), equipment operation and hazard identification; participates in hands on maintenance duties.
Performs other related duties as assigned.
MINIMUM QUALIFICATIONS
1. Education and Experience:
A. Graduation from high school.
AND
B. Five (5) years of progressively responsible experience in the maintenance, upkeep and beautification of turf, golf facilities and related environ.
OR
C. An equivalent combination of education and experience.
2. Required Knowledge, Skills, and Abilities:
Considerable knowledge of U.S.G.A. green specifications and standards; golf course turf management; golf course landscape design; agronomic practices, procedures, and methods related to construction and maintenance of course greens and grounds; herbicides, insecticides, and fungicides typical to greens maintenance; hazards- and related safety precautions associated with golf course maintenance and repair. Working knowledge of principles of supervision; basic budget preparation and fiscal management; interpersonal communication skills and effective public relations; golf rules of play.
Skill in the operation of various types of maintenance equipment, tractors, mowers, backhoe, dump truck, sand pro, etc.
Ability to plan, organize, and direct the complex construction and lay out of attractive and competitive golf courses and greens; effectively apply chemicals for the abatement and eradication of noxious weeds and insects; evaluate personnel and program performance without partiality; communicate effectively, verbally and in writing; operate efficiently a variety of golf course maintenance related equipment; develop an maintain effective working relationship with supervisors, city officials, subordinates, professionals, and the public.
3. Special Qualifications:
Must possess a valid Utah State Commercial Driver's License; must possess a State of Utah pesticide applicator license; or can obtain these within 3 months of hire. Works on-call responding to emergencies.
4. Work Environment:
Work is performed in both an indoor office setting as well as outdoors on the Golf Course. Exposure to noise, electrical hazards, dust, chemicals, mechanical hazards, and other elements such as inclement weather heat, rain, snow etc. when performing daily field maintenance and assessment of tasks. Requires a variety of physical activities, generally involving some muscular strain, such as walking, standing, stooping, sitting, reaching, lifting to 80 lbs., etc. Talking, hearing and seeing are essential to the performance of the job. Common eye, hand, finger dexterity required. Mental application utilizes memory for details, verbal instructions, emotional stability, discriminating thinking and creative problem solving. Must be able to work weekends, holidays and varied schedules including evening and night shifts.
Disclaimer: The above statements describe the general nature, level, and type of work performed by the incumbent(s) assigned to this classification. They are not intended to be an exhaustive list of all responsibilities, demands, and skills required of personnel so classified. Job descriptions are not intended to and do not imply or create any employment, compensation, or contract rights to any person or persons. Management reserves the right to add, delete, or modify any and/or all provisions of this description at any time as needed without notice. This job description supersedes earlier versions. I _______________________________________________have reviewed the above job description. Date: ________________________
Apply at: https://www.rooseveltcity.com/Jobs.aspx?UniqueId=101&From=All&CommunityJobs=False&JobID=Golf-Greens-Superintendent-60
Vacant until filled.
_______________________________________________________________________________________________________________________________________________________
Posted 8/19/19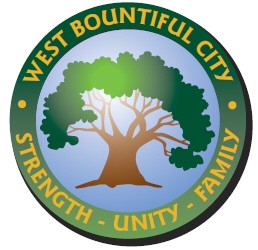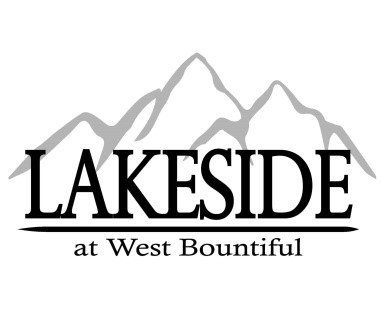 Job Announcement
Golf Course
Assistant Superintendent
Reports to: Superintendent
Posted: August 16, 2019
Applications Due: August 31 @ 4pm
Starting Salary: $34,117 - $41,791 DOE plus comprehensive benefits
FLSA Status: Full Time, Non-Exempt
Lakeside Golf Course, a city-owned 18-hole course with a premier driving range, is currently seeking a skilled and motivated individual to serve as the Golf Course Assistant Superintendent. Under the Golf Course Superintendent's supervision, this individual will assist in directing and participating in the full maintenance of the golf course, including tees, greens, fairways, cart paths, grounds, and other facilities.
With approximately 5,350 residents, West Bountiful City is situated 9 miles north of Salt Lake City along the beautiful Wasatch Front Mountain range, and is considered to be a rural oasis in a rapidly urbanizing area. The City has owned and operated Lakeside Golf Course for over 25 years, creating an environment where golfers have come to expect a high quality course in friendly, relaxed atmosphere. The course's maintenance operations have traditionally employed 2-3 full-time employees and over a dozen seasonal workers.
A successful applicant will be a hard-working individual with 3 years experience as an Assistant. A 2-year Degree or Certificate in Turf Management (or related field, like agronomy, horticulture, plant science, soil science) or an equivalent combination of education and experience is required. Please see www.wbcity.org for the full job description and an application.
Along with a standard application, interested individuals should submit a cover letter explaining their vision for Lakeside Golf Course, a complete resume, and references to: West Bountiful City, Attn: Cathy Brightwell, City Recorder, 550 North 800 West, West Bountiful, UT 84087 or via email to jobs@wbcity.org. Applications will be accepted until the position is filled. To be considered in the 1st review of applications, submissions must be in by August 31 at 4:00PM. Questions should be directed to Cathy Brightwell at (801) 292-4486.
Summary
Under the Golf Course Superintendent's supervision, directs and participates in the maintenance of the golf course, including tees, greens, fairways, cart paths, grounds, and other facilities; supervises the maintenance and repair of motorized and other mechanical equipment; and does related work as required. The assistant superintendent may serve in the superintendent's capacity during his/her absence.
Classification
Regular Full-time, FLSA Non-Exempt
Essential Duties and Responsibilities
The omission of specific statements of duties does not exclude them from the position if the work is similar, related or a logical assignment to this class.
Assists in planning, supervising, and participating in the maintenance of greens, tees and fairways; schedules work; and supervises the employees and the use of the equipment.
Instructs equipment operators on the operation and care of mowing and other equipment; supervises pesticide applications and/or operates and calibrates pesticide application equipment; and supervises and participates in the operation and maintenance of pumps, and in the maintenance of irrigation and drainage systems.
Assists in personnel management and evaluation, employee safety and personnel discipline.
Promotes harmonious working relationships with employees and the golfing public.
Diagnosis turf, plant nutrition and pest control needs, fertilization and herbicides as well as documents appropriate record-keeping. Maintains compliance with all local, State and Federal laws pertaining to chemical storage, handling and disposal.
Oversees safety requirements, ensuring that all staff are properly trained in their areas as well as on all necessary equipment.
Assists in the prioritizing, preparation and assignment of daily and weekly work schedules.
Assists in the forecasting and planning of the annual operations budget.
Oversees and participates in repairs of broken lines or valves for irrigation system. Also assists in the planning and development of irrigation systems, including redesigns and modifications of existing irrigation system.
Assists in the construction and maintenance of the grounds and facilities.
Directs seasonal staff and participates in the planting of new vegetation, the replacement, spraying, pruning and trimming of trees and shrubs, the preparation of soil plant beds for aesthetically pleasing arrangements and tending to high stress areas.
Supervises and assures preventative and corrective maintenance on all equipment.
Provides technical, operational and safety training for employees to ensure that staff is working within OSHA, city safety, state and federal guidelines for safe working conditions.
Assists in determining work procedures, preparing work schedules, and expediting work flow; studies and standardizes procedures to improve efficiency and effectiveness of operations.
Assists in supervising and controlling expenses associated with maintenance operations, including payroll, supplies, chemicals and fertilizers & equipment.
Assists in preparing reports, including annual operating budget and capital improvements budget for the golf course maintenance function.
Assists in projecting needs for equipment, materials, and supplies. Assists in the preparation of specifications, estimates, and bids for machinery, equipment, and contractor services.
Essential Duties and Responsibilities
Be at least 18 years of age
An associate degree or 3 years of experience as an assistant superintendent.
2-year Degree or Certificate in Turf Management (or related field, like agronomy, horticulture, plant science, soil science);
Present a positive, professional image;
Receive direction and work independently;
Have strong interpersonal skills;
Have necessary computer skills required for financial reporting and control of operations, including use of Microsoft Office Suite;
Have necessary math skills to manage expenses, conduct and maintain inventory, and assist in the preparation of budgets;
Be available for work during on weekends and holidays;
Be available to frequently work for extended hours;
Maintain a valid Driver's License in the State of Utah;
Be able to operate turf and landscaping equipment including tractors, mowers, airifier, chain saw, edgers, weed trimmers, electric motors, pumps, sprinklers and irrigation systems;
Be able to stand for long periods, frequently walk, sit, stand, bend, use hands to finger, handle, or feel; and talk or hear, stoop, kneel, crouch, close vision, distance vision, peripheral vision depth perception and ability to adjust focus;
Be able to lift 50 pounds regularly and 100 pounds occasionally and to lift overhead and push/pull, move lighter objects;
Be able to work in an outdoor environment and be regularly exposed to weather conditions including high and low temperatures;
Demonstrate continual trustworthiness to handle City funds.
Pre-employment drug screening and background check are required.
West Bountiful City is an Equal Opportunity Employer.
_______________________________________________________________________________________________________________________________________________________
Posted 8/14/19
Redox Turf Supply Regional Sales Rep
Description:
Redox is a golf industry leader in manufacturing carbon-based fertilizers for both foliar and soil applications. Redox focuses on abiotic stress defense, soil health, root development, nitrogen metabolism and turf quality. Since 1992 Redox has been bringing innovative fertility solutions to reduce thatch, improve ball speeds, reduce ball markings, improve root development, and improve overall playability.

Requirements:
 Sales Rep Experience or Agronomist/Superintendent
 Familiar with fertilizer (knowledge of Redox product line a bonus)
 Strong communication, negotiation and interpersonal skills
 Self-motivated and driven
 Travel within designated region
 H.S. Diploma or higher
Responsibilities:
A successful candidate will focus on sales in:
 Golf
 Sports Turf
 Home Lawn Care
 Sod
Compensation:
Commission or Base Salary Draw on Commission Sales. Redox Turf Supply will support the sales rep with tradeshow booths, chapter dues, small group product seminars, marketing materials, trial work of product line, soil report readings, fertility recommendations, etc. to help ensure success.
Applications:
Submit application to:
Trent Whiting
trent@redoxchem.com
(801) 866-5878