Please email intermountaingcsa@gmail.com, if you have a job you would like to be posted. (Please send in Word format). If you would like your vacancy emailed out to our membership, there is a $75 fee. Contact the Utah GCSA for information.
Posted 1/18/21
Position: Superintendent
Rolling Green Country Club, Green River, Wyoming
Salary: $45,000.00 - $50,000.00
Rolling Green Country Club (RGCC), West of Green River, Wyoming is a privately held 18-hole golf course along the banks of the Green River. Originally a 9-hole course built in the 1960's it expanded to 18 holes in 2008 with a brand new Toro irrigation system installed. RGCC is looking for the right person who can bring their knowledge, skills, experience, and work ethic of managing and improving turf, greens, and ground maintenance that will improve course conditions, playability, and the golf experience RGCC is looking to deliver to its members and guests.
The primary function of the Superintendent is to supervise the maintenance of equipment, building, roads, and grounds of the Rolling Green Country Club. Additionally, this position is responsible for effective and efficient management of all grounds keeping personnel. This position will work closely with the PGA Golf Professional and the BOD.
While RGCC will employ the Superintendent for calendar year 2021. Physical presence at RGGC will commence on March 16, 2021, and continue through November 15, 2021. The beginning and ending physical presence date may be changed to an earlier or later date, based on weather.
Superintendent shall be employed at Rolling Green Golf Course, West of Green River, Wyoming with onsite rent-free housing included.
Specific responsibilities include:
1. It is expected that interviews for seasonal employees will be conducted by the Superintendent.

2. Maintains personnel and employee records in accordance with state and federal procedures along with the accounting director.

3. Supervises orientation of new grounds employees, including training and safety programs.

4. Administer the Rolling Green Country Club wage and salary policies for employees under his supervision along with the accounting director.

5. Responsible for building repairs. Outside contractors can be used with pre-approval by the BOD

6. Will meet weekly with the PGA Golf Professional and other key staff to review current items and schedules for the club that week.

7. Responsible for the mowing, watering, fertilizing and maintenance of trees, greens, fairways, and related areas.

8. Responsible for the continuous maintenance of all equipment, including club owned carts.

9. Responsible for on-call maintenance for all scheduled tournaments.

10. Responsible to control costs, materials and maintenance of equipment.

11. Responsible to recommend annual budgetary requirements for the assigned area of responsibility which includes capital expenditures, inventory, etc. To provide a basis for the Board's management planning, and operating the department within the allotted budget.

12. Responsible for operation, maintenance, monitoring and reporting of E.P.A. (Environmental Protection Agency) requirements for the potable water at RGCC. Must become certified by the State to perform these duties. The fees for the certifications will be covered by the Employer.

13. Responsible for surveying the course at least bi-monthly with the PGA Golf Professional.

14. Expected to obtain a Wyoming Pesticide License. The fees will be covered by RGCC.

15. Participate in monthly Board meetings.

16. Having worked successfully in a similar seasonal environment preferred.
To apply: send resume to amhartford@wyoming.com
Resume deadline: March 1, 2021
______________________________________________________________________________________________________________________________________________________
Posted 1/13/21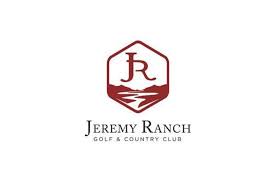 First Assistant
Jeremy Ranch Golf and Country Club
Park City, Utah
Educational Requirements:
Prefer 2 or 4-year certificate or degree in Turfgrass Science, or related field
Experience Requirements:
1-2 years in a supervisory/management role as well as completion of internship and prior golf course maintenance experience
Comments
Jeremy Ranch Golf & Country Club officially opened in the fall of 1981. Since then, golfers from all over the world have fallen in love with this Arnold Palmer designed masterpiece. For a decade starting in 1982, the best players in history to strike a golf ball came to play in the Shoot Out at Jeremy Ranch. Players like Jack Nicholas, Arnold Palmer, Chi Chi Rodrigues, Ben Crenshaw and Dave Stockton came to experience mountain golf at its finest! No matter what your handicap, players all agree, Jeremy Ranch is a true championship golf course. Nestled in Upper East Canyon of the Wasatch Mountains near Park City, Arnold Palmer created one of the best mountain tracks in the West. East Canyon Creek winds its way through 10 of 18 holes and makes this golf course as challenging as it is beautiful.
The assistant superintendent will be responsible assisting in the daily operations of the golf course, irrigation, course set up, staff management, and application of granular and liquid nutrients. The assistant superintendent will also be assisting in the maintenance of a 10k nordic trail throughout the winter as well as snow removal (no previous experience required). Benefits include medical, vision and dental insurance, Golfing Privileges, Uniform, Club Discounts, and Dues paid to local UGCSA chapter and national GCSAA.
Date Available
February 15, 2021
Application Instructions
Email btimmons@thejeremy.com or mail to 8770 North Jeremy Road Park City UT, 84098
Salary
$45,000 - $50,000 DOE
______________________________________________________________________________________________________________________________________________________
Posted 1/04/21

Golf Course Superintendent
Job Search Details
Position Title / Facility Information:
Hidden Valley Country Club located in Sandy, Utah is currently seeking a Golf Course Superintendent to lead the Golf Course and grounds maintenance operation.
Hidden Valley is a 27-hole private member owned facility located at the foothills of the beautiful Wasatch Mountains. Approximately 15 miles southeast of Salt Lake City, the Hidden Valley area is located just minutes from several world class ski resorts and an abundance of outdoor recreational opportunities. The area is also close in proximity to several colleges and universities, including the University of Utah and Brigham Young University. Salt Lake City was put on the world map after hosting the 2002 Winter Olympics. As a result of welcoming the world, the greater Salt Lake and Park City areas have expanded upon their sporting and cultural venues that have become the envy of the intermountain region.
As a Country Club, Hidden Valley has served as a host to several state and local events and is continuously rated and well-regarded and one of the top Clubs in the state. Originally designed by William Bell Jr., Hidden Valley was ranked #1 in Utah by Golf Digest in 2001-2002. In 2007 the course began an extensive irrigation upgrade which has improved playing conditions and water management. The Club has made additional upgrades and improvements to the course over the last three years following the Club's Rees Jones Master Redesign that is now in place. The Club has a very active membership with an average age of 57.
Hidden Valley Country Club has employed only two Superintendents in the last 40+ years.
SUPERINTENDENT POSITION OVERVIEW
HVCC is looking for a Superintendent that has/is successfully managing poa annua (bentgrass) greens, Rye and Bluegrass fairways and rough in a challenging but thriving environment. The GCS will be a strong, outgoing, energetic, communicative, detail-oriented, positive work culture, driven team leader with a passion for the game of golf, course conditioning and providing premiere playing conditions for its members.
The GCS reports directly to the General Manager/Chief Operating Officer and liaises with the Grounds Committee Chair. The GCS must be an exceptional hands-on leader and manager who recognizes and respects the contributions of staff on all levels in addition to providing information, recommendations, and leadership to the Grounds Committee. He/she will lead and manage their department with a hands-on approach to ensure superb golf conditions and playing experience for the members. Maintain a clean and proficient maintenance facility and equipment to ensure longevity and conditions both on the course and in areas of responsibility.

He/She will directly manage the Golf Course Maintenance Department and work closely and collaboratively with the Head Professional to assess playing conditions and ensure consistent, quality conditions for playability. The position will promote an exceptional "playing condition experience". The GCS hired will have the opportunity to bring, hire and/or promote a lead assistant to compliment the already talented tenured staff.
INITIAL AREAS OF FOCUS
Increased level of detailing on the golf course and the landscape areas
Evaluate the course conditions and develop an action plan for the spring and fall maintenance programs in order to continue improving course playing conditions
Create an action plan to hire, maintain and retain staff
Create an action plan to improve stress areas in the summer time throughout the course and property
DESIRED CANDIDATE SKILLS, QUALIFICATION, ATTRIBUTES & SUCCESS
The ideal candidate will be a Superintendent with a minimum of five years' experience at a golf course known for providing exceptional golf course conditioning and fair play. Private Club Experience not required but strongly preferred.
Successful experience with poa annua (Bentgrass) greens in challenging climates
Experience providing smooth, firm and consistent greens with an understanding of managing summer stress
Experience managing cool season grasses as well as the transition zone
Strong Construction & Grow-in Experience
An Expert in Irrigation Programming and Management
Proactive, high energy, collaborative leader, a team builder
A history of developing & mentoring staff in a positive, employee and member centric work culture
Strong employee training programs and hiring practices
Strong relationship builder with a history of excellent relations with their Golf Professional, and General Manager
Proven experience working with committees
Strong observational skills and detail oriented
Experienced in completing projects and tasks in a timely fashion
Confident, take charge leader
Strong budget management and forecasting (zero based) skills
Excellent communication skills with both club and team members
Highly visible and approachable
Strong bunker maintenance programming
Takes ownership and pride of the property and a passion for exceptional conditioning
A creative turf manager with strong agronomic skills
Stays current with advances in turf technology, irrigation management, and equipment maintenance
Maintains a strong network of industry peers
A golfer, high Golf IQ and a love for great golf course architecture
A strong understanding of daily golf course setup
EDUCATIONAL AND CERTIFICATION QUALIFICATIONS
A degree in turf management or related field of study. GCSAA Certification is preferred. Other licenses as typically required of this position for pesticide applications and OSHA compliance to ensure all state and federal guidelines are upheld. Spanish speaking as a second language preferred but not required.

SALARY AND BENEFITS
Salary is open and commensurate with qualifications and experience. The Club offers a competitive salary, bonus and benefits package including a GCSAA membership for a position of this scope and responsibility.
Resumes Accepted by Email only and should include "Applying for Superintendent Position" in the header:
Resume Deadline is: January 22nd, 2021
Send Cover letter and Resume to:
Mr. Nolan Halterman
General Manager / COO
______________________________________________________________________________________________________________________________________________________
Reposted 12/30/20
Superintendent Position
RupertCountryClub@gmail.com
www.RupertCC.com
FULL TIME POSITION
BASIC FUNCTIONS:
Responsible for all phases of Golf Maintenance and Agronomic operations, cost control, and personnel. Works closely with, advises, and coordinates with the Golf Professional and Board Members on any issues related to golf course maintenance.
Directs and participates in the construction and maintenance of the grounds.
Designs landscape plans for facility grounds and implements the plan.
Works closely with the Golf Professional and Board Members to operate the Golf Course in a fiscally responsible and professional manner.
Must be able to work independently and be a self-starting problem solver.
PRIMARY DUTIES
Oversees the care and maintenance of the turf, ornamental plants, shrubs, trees and wetlands on the facility grounds.
Directs and assists the staff on the planting of new vegetation, the replacement, spraying, pruning and trimming of trees and shrubs, the preparation of soil plant beds for aesthetically pleasing arrangements and tending to high stress areas.
Provides detailed annual plan for the various property levels and the designated landscaping areas.
Operate, maintain, and organize repairs on all irrigation systems.
Recruits, supervises and retains maintenance staff. Conducts employee performance evaluations and exercises disciplinary action.
Provides technical, operational and safety training for employees to ensure that staff is working within OSHA, club safety, state and federal guidelines for safe working conditions.
Oversees subordinates in proper and safe operation and maintenance of mechanical and power equipment. Plans and budgets for additional or replacement capital equipment.
Supervises and participates in the application and recording of chemical applications (fertilizers and pesticides) on the Club's grounds in compliance with all local, state, and federal regulations.
Supervises and controls all maintenance expenses associated with Golf Course Operations, including payroll, supplies, chemicals and fertilizers.
Develops annual operating budget and plans for maintenance and capital improvement projects.
Maintains records and completes required reporting. Order parts, supplies and equipment as needed.
Schedule maintenance practices around member play and outings to maximize efficiency and minimize disruption to members.
KNOWLEDGE & SKILLS REQUIRED
Knowledge of management and maintenance of greens, fairways and roughs.
Knowledge of use and operating standards of equipment and tools used in golf course construction and maintenance work.
Skill in recruiting, supervising, training, monitoring, evaluating and motivating personnel.
Interpersonal skill to resolve conflict and work with board members, golf professional, employees, members and the general public.
Knowledge of safe use, mixing and application of chemicals and commercial products.
Knowledge of the game of golf, golf rules and methods of play.
Ability to anticipate personnel, equipment, and material requirements related to golf course maintenance and repair assignments.
Ability and knowledge to lay out irrigation patterns, drainage patterns, construct tees and/or greens.
MINIMUM QUALIFICATIONS
3-5 years experience as a Golf Superintendent or 1st Assistant.
2-year Degree or Certificate in Turf Management (or related field, like agronomy, horticulture, plant science, soil science). *Equitable Work Experience may be considered.
Basic computer skills required for reporting and control of operations, including use of Microsoft Office Suite.
Valid Driver's License.
SEASON & PAY
Season runs February 1st through November 15th
Annual Salary of $50,000 - $60,0000 D.O.E.
Additional pay of $5,000 to cover self-obtained Health Insurance
POSITION LOCATION
RUPERT COUNTRY CLUB
85 S 200 W
PO BOX 305
RUPERT, ID 83350
Accepting Resumes through 1/15/21
To apply for this position, please submit your resume/application to:
By Email: (Preferred) rupertcountryclub@gmail.com
By Mail:
RUPERT COUNTRY CLUB
PO BOX 305
RUPERT, ID 83350
No phone calls or placement agencies, thank you.
We thank all participants for their interest in employment opportunities with the Rupert Country Club. Please note that only those selected for an interview will be contacted.
______________________________________________________________________________________________________________________________________________________
Posted 11/05/20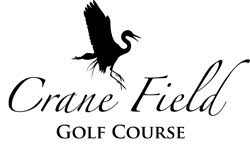 Assistant Superintendent
Immediate opening for an Assistant Superintendent. $15-$19 / Hr based on experience. Full-time, year-round or seasonal.
Great position for an aspiring superintendent. Work under the direction of the Head Golf Course Superintendent to learn every aspect of grounds maintenance and greens keeping. Responsible for day to day operations, including staff, greens, tees, fairways, rough, clubhouse landscaping, etc. Training will be provided.
Requirements
Three (3) or more years of experience working at a golf course as an assistant superintendent or equivelant. Must have an applicators license or be willing to get one within 60 days of hiring. High School diploma or equivalent required. Active driver's license required with no DUI's. No chemical allergies or outdoor allergies that would interfere with daily tasks. Must be self-motivated and willing to supervise others. Priority given to applicants with the most education, prior experience, familiiarity with with high salts and PH conditions, and certifications.
Zachary Aland - Gen Mgr
Crane Field Golf Course
M: 801-941-7256
James Keyes - Superintendent