Mission Statement
The Utah GCSA is dedicated to improving the superintendents' position in the golf industry through education, networking, advocacy and to grow the game of golf.
Vision Statement
Provide exceptional programs and services utilized by all members of the association.
10th Annual Chapter Championship
Click HERE to register
2022 Utah GCSA Match Play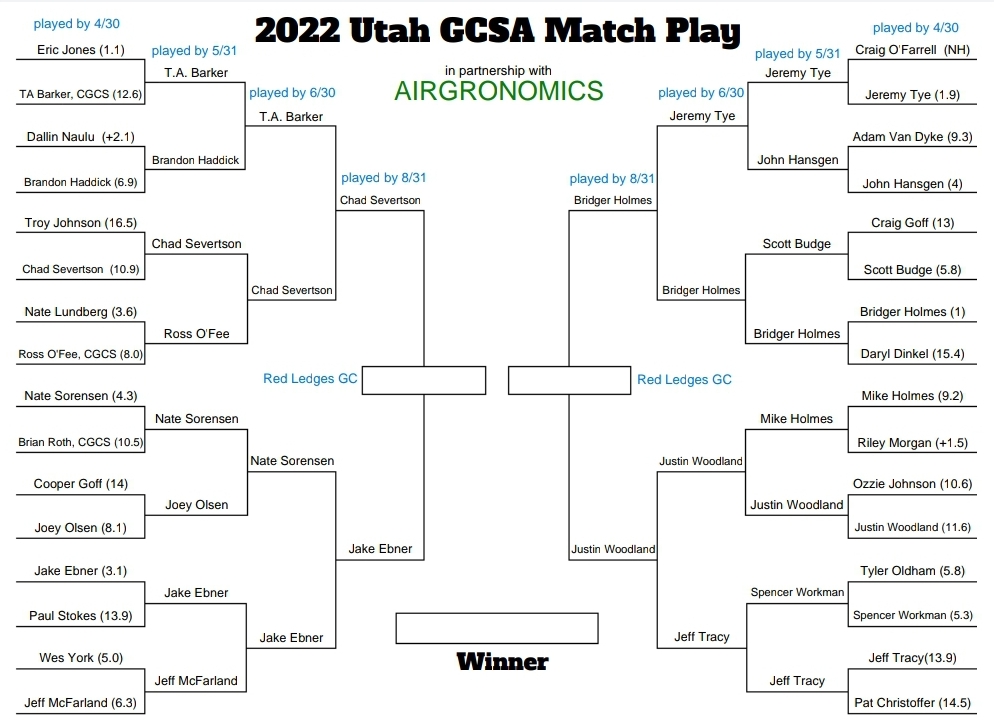 2022 Photo Calendar Contest
The Utah GCSA wants you to share the beauty of your course with our photography contest! We are looking for images of your golf course, wildlife on the course, maintenance operations and/or construction. Images will be judged on composition, originality, technical excellence, and artistic merit. All photos should accurately reflect the subject matter and the scene as it appeared. Photos that are digitally altered beyond standard optimization (e.g., removal of dust, cropping) will be disqualified. We will be accepting digital images beginning January 1–August 31, 2022. We invite all photographers from all levels of expertise to submit their best photos for a chance to win a cash prize and to be showcased in our 2022 calendar!
How to enter:
Submit photographs and requested information to intermountaingcsa@gmail.com with the subject "Calendar Photo Contest". Photographs must be submitted in an image format (.jpeg, .jpg, .gif, .tiff, .png, .eps).
Prizes:
1St place winner will be awarded $200 cash prize and the calendar cover.
$50 cash prizes will be awarded to each individual selected for one of the monthly calendar spots.
Submission Guidelines & Photo Requirements:
Up to 3 photos may be submitted per photographer.
Photos must be horizontal or "landscape;" vertical photos will not be considered.

Max file size 20 MB per photo.

Photographs must be submitted in an image format (.jpeg, .jpg or .gif, .tiff, .png, .eps).

If you choose to include people in your submission, you are responsible for obtaining the necessary releases from the individuals depicted.

Use "highest' quality for best results.

Do not add watermarks, dates, logos, names, etc. to photographs.
Include the following information with each image:
Name of photographer

Date photo was taken (month/year)

Location where photo was taken (please include course name and city)

Name(s) of person(s) and/or animals in the photo

Description of photo (e.g., describe what is happening in the photo)
Judging:
Judging will be conducted by a panel selected by the Utah GCSA Board of Directors as its sole discretion.
Contest Rules:
This contest is open to amateur photographers at least 18 years of age who are in good standing as a member of the Utah GCSA.

The 2022 Photo Contest will run from January 1, 2022, to August 31, 2022. Late entries will automatically be disqualified.

Submitted photographs must be previously unpublished to be considered.

All photos must be in color and relevant to either your golf course, wildlife on the course, maintenance operations and/or construction.

All submissions must include the name of the photographer, date the photo was taken, location the photo was taken, name(s) of person(s) and/or animal(s) in the photo and a description of the photo. Only submission that include this information will be considered eligible.

Photographers may enter up to three photographs so long as the information is included with each image.

By submitting photography to this contest, you agree to allow your photograph(s) to appear in Utah GCSA's publications, including Greens Examiner and/or other promotional materials, as well as the Utah GCSA's website without paying compensation to the photographer or the subjects. All entries become exclusive property of the Utah GCSA.

Utah GCSA assumes no responsibility for lost, late, misdirected, illegible entries or for any electronic or internet-related hardware of software failures or malfunctions that may occur.

No purchase or payment is necessary to enter or win this contest. Contest void where prohibited.
Response to Utah's Drought Situation
For many generations golf has been a part of the patchwork of society. It has long since been a place where young and old, expert or beginner, could come together over the love of a game. Ask any of the nearly 24.8 million golfers in the United States what golf means to them, and you'll find a passionate answer. Ask any of the 6.2 million new golfers in 2020 and you'll probably rouse up the same passion. In 2020 golf's value was proven. A year where more places were shutting down than staying open, golf courses still proved what they have always been, an escape. Many flocked to golf courses as a safe place they could recreate during the pandemic. It is uniting across all races, age, and abilities. What has golf meant to a society? Ask anyone who has ever picked up a club.
2021 has now brought about new challenges, namely the drought here in Utah. Though the state is annually in some form of drought, this year has been exceptional. Golf Course Superintendents have stepped up and are using what tools we have to do our part to protect one of our most precious resources, water. The demands of providing a playable golf course that is firm throughout, have superintendents constantly adjusting their practices. Though a reduction of water usage is the ultimate goal, superintendents are using their ingenuity to go about it in a variety of ways depending on what is available to them. Here are some of the many practices going on at your local golf course to save water.
Secondary water for irrigation – Many golf courses in the state use secondary water sources (non-potable) for irrigation. Secondary water is untreated, unfiltered water, mainly gathered through runoff.
Monitoring weather/Turf water loss – Through a variety of weather programs both real time and predictive, superintendents are adjusting watering schedules based on turf water loss and upcoming weather potential. Advanced weather stations that record temperature, humidity, UV index, Precipitation, and wind speed are used to adjust the amount of water applied daily.
Fertility Programs – Not all grass is green simply due to water. Superintendents are using an extremely precise, balance fertility program based on their individual site. Creating a dense stand of turf that is vigorous and healthy helps grass maintain its color and withstand the stresses of reduced watering.
Wetting agents – Wetting agents are products used to make watering more effective. They reduce natural tensions in the soil and allow water to penetrate more efficiently from the surface. This allows for less water to be applied to achieve the same soil moisture.
Establishing higher mowing heights – Longer grass = deeper roots. Superintendents are selecting new areas around the course for higher mowing heights. These areas require less maintenance, less inputs, and less water.
Selection of grass varieties – Grass varieties are constantly being evaluated and put into use that possess greater drought tolerance. Yearly overseeding with grass species that have proven themselves in the intermountain west is an ongoing practice.
Irrigation audits/upgrades – Golf Superintendents are constantly evaluating / reevaluating their irrigation system. Routine audits make sure each irrigation head is applying water appropriately. Additionally, there have been many advancements made in the golf industry to ensure the entire system is functioning at its optimal level.
Sand topdressing – Sand topdressing is utilized to encourage deeper rooting leading to a reduction of water.
In summary, though the state of the drought has increased in severity, western drought is an annual problem. Superintendents have been dealing with water issues since day one. They have been working tirelessly to be as efficient as possible, even in years where water is seemingly plentiful. Water conservation, especially in the west, is a top priority. These educated men and women are stewards of their environment, ensuring the sustainability of golf courses for future generations. Though golf courses only make up a small piece of the whole of water usage, the UGCSA and its members are dedicated to do as much as possible to ensure the future of the state of Utah and the game of golf are bright.
2021 Annual Awards
Salesperson of the Year - Phill Miller, Stotz Equipment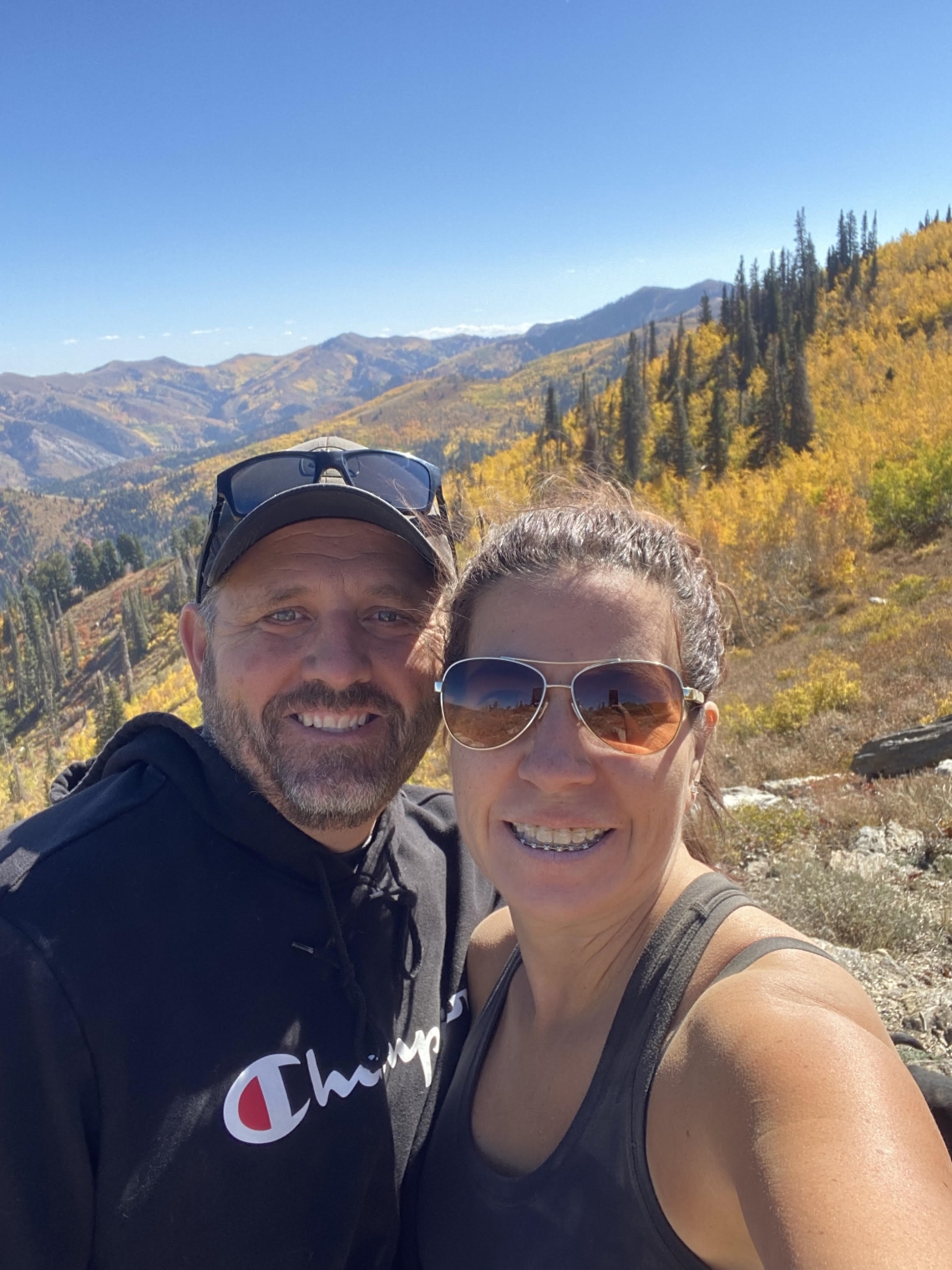 Phill started his career in sales in 2007 and has been with Stotz Equipment for almost six years. He has been in the golf industry his entire professional life and feels he has a lot in common with his customers. Some of his favorite calls are the ones where equipment barely comes up in the conversation. He believes long term relationships are the backbone of the industry and loyalty means everything to him. He strives to be available and responsive to his customers, organized, and to grow in his sales, relationships, and knowledge.
Assistant Superintendent of the Year - Colby Petrilla, Glenwild Golf Club & Spa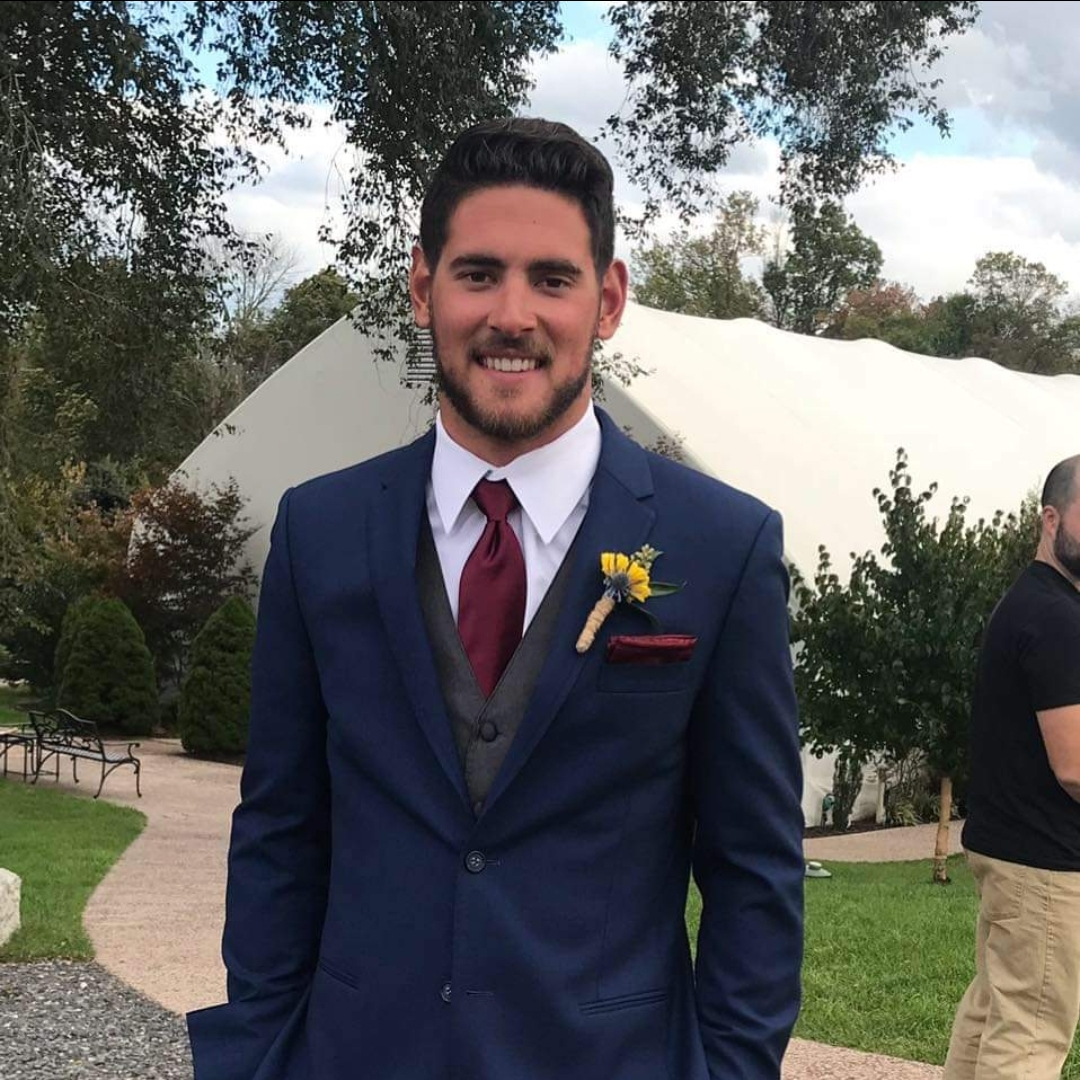 Colby has been an assistant for four season – three years as a second assistant and this year as a senior assistant. He's been at Glenwild for five seasons, starting fresh out of college. He worked hard this year getting the crew cross-trained on all equipment which led to interchangeable positions, efficiency and less redundancy and burnout with the crew. He believes in strong leadership and their willingness and ability to grind alongside his crew. He strives for a clear and concise layout of the day and like to have everything organized and thought out beforehand to give the crew a straightforward approach with little guess work. Colby's goal is to be a superintendent here in Utah before he turns 30 years old and then transcend to a general manager role. He hopes to one day bridge the gap between greens committees and superintendents.
Superintendent of the Year (Public) - Jampe Martinsson, Mountain Dell Golf Course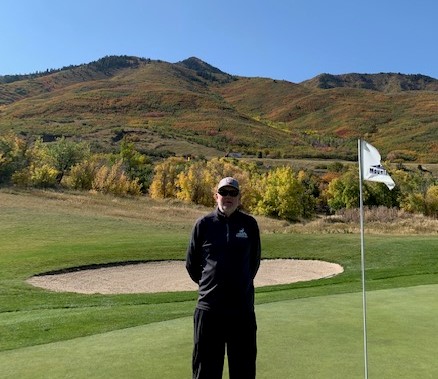 Jampe was born and raised in Osby, Sweden. Hockey was his main passion leading me to pursue a professional career in Division 1 Hockey. His future wife was the figure skating coach at thier local ice rink and after getting married, they decided to move to her hometown of Salt Lake City, UT. They moved to Utah in April 1990. The neighbor of his wife's family happened to be the then Superintendent of Bonneville Golf Course and he offered him his first job as a greenskeeper. In 2004, he was promoted to Assistant Superintendent. In 2016, he was given the chance to become the interim Superintendent and soon after was officially named Superintendent of Bonneville GC. In 2019, he was asked to be the Superintendent at Mountain Dell. He has now called Utah home for more years than Sweden. Golfing, skating, family and loads of sunshine have kept us here. He loves working at a course where my neighbors are deer, elk, moose and an occasional prickly porcupine.
Superintendent of the Year (Private) - Brian Renschler, Talisker Club @ Tuhaye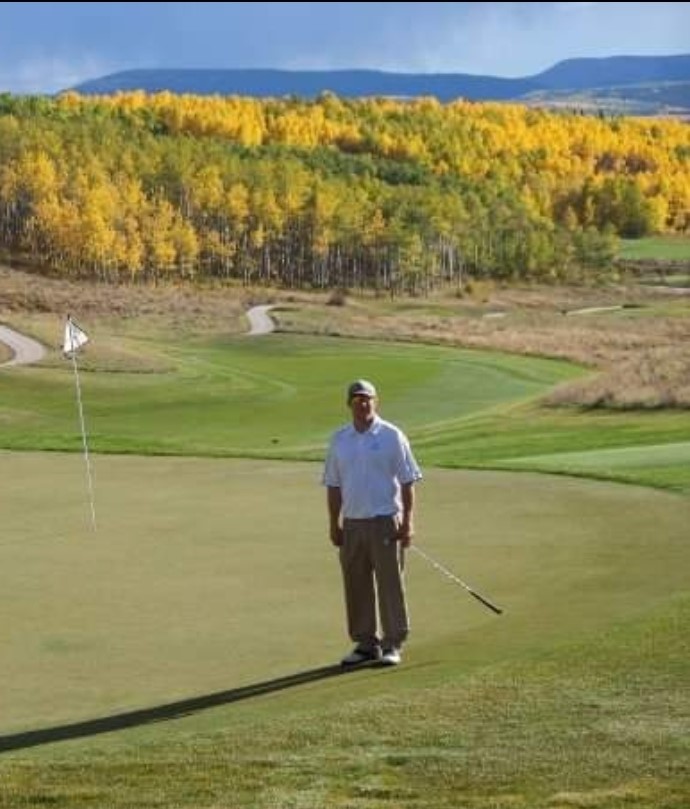 Brian has been a superintendent for six years. Nine years at Tuhaye and one year at Promontory. He spent ten years in the Rocky Mountains at The Club at Cordillera where he was an intern, irrigation tech and assistant superintendent. He has a strong commitment to sustainability, safety, crew morale, and working toward less inputs. He aims to be a good steward of the industry by conserving water and working smarter, not harder. On a daily basis, he strives to keep his sanity and dealing with the non-golf course/agronomy aspects of the job. His yearly goal is to make the course better and improve things within his control. In the near future, he plans to complete his certification and survive building a short course at his facility.
Equipment Manager of the Year - Brack Crouch, Talisker Club @ Tuhaye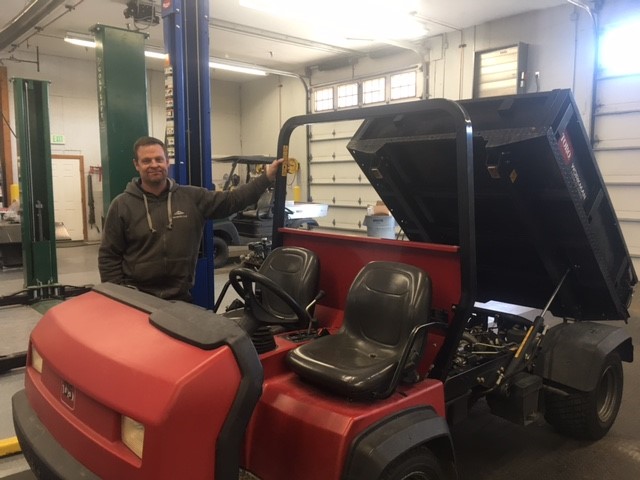 Brack has been an equipment manager on and off for the last 20 years and has been at Talisker Club at Tuhaye for eight. He has a high commitment to safety in the shop and on the course and he prides himself with precision, efficiency, and organization. He is always striving to better himself whether it be education, enlisting new techniques or working to grow the industry as it pertains to equipment managers. Brack is a member of GCSAA's Equipment Manager Task Group working on relevant education tracts for the national conference and show, online webinars, narrowing down award nominations and scholarships, and finalizing the attesting guidelines for the Certified Turf Equipment Manager (CTEM) certification. He hopes to achieve GCSAA's CTEM certification and grow interest in golf course equipment management as a viable career choice for future generations.
Distinguished Service Award - Gary Grigg, CGCS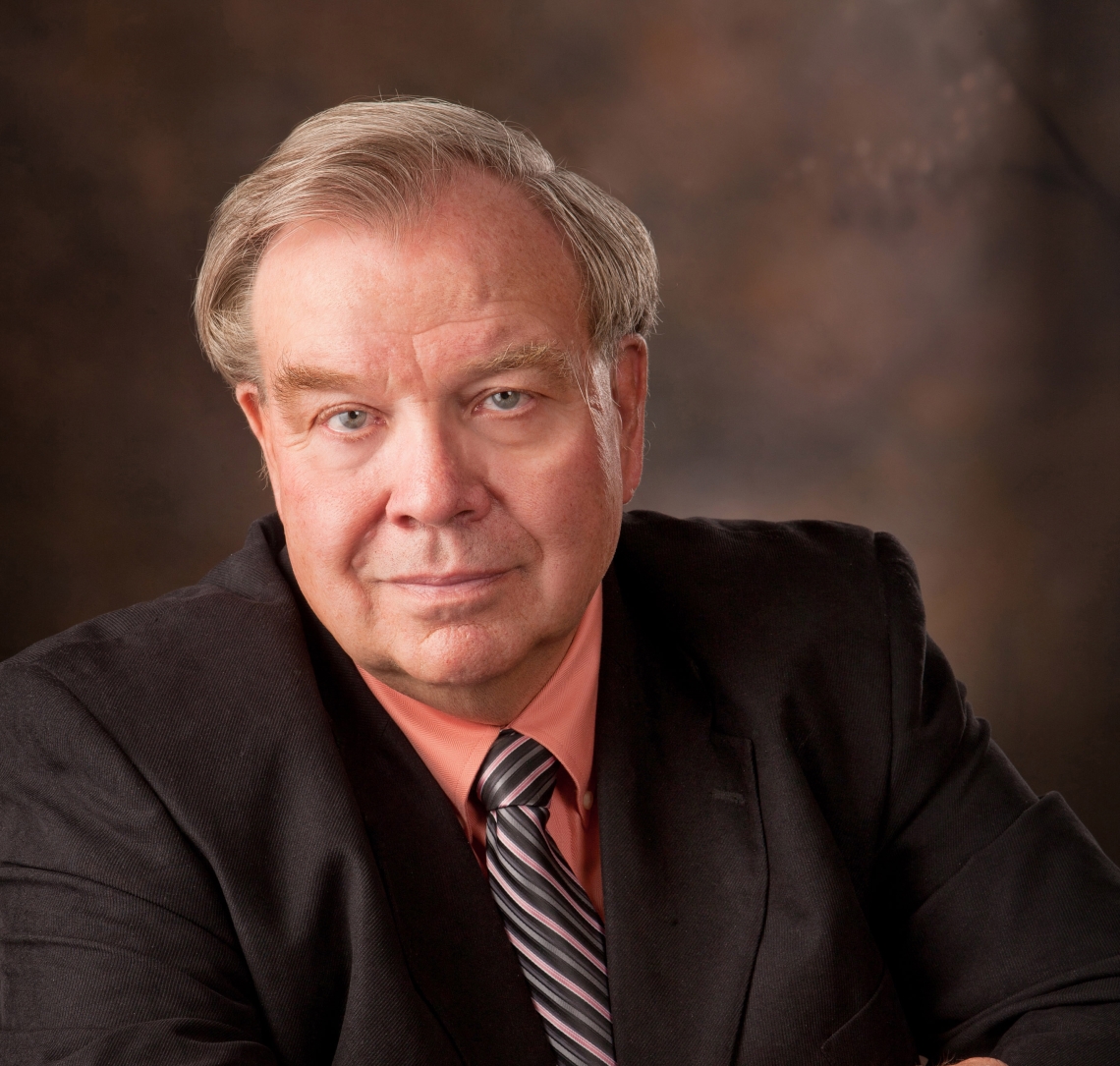 Gary Grigg holds a B.S. in Agriculture and Entomology from Utah State University, 1964, and an M.S. in Agronomy from Michigan State University, 1966.
Gary's 53-year journey through the Golf Course industry has taken him from the potato fields of Idaho to dozens of golf construction sites worldwide, to the boardroom of one of the turfgrass industries most successful superintendent-driven companies as a co-founder and chief agronomist of Grigg Brothers – now owned by Brandt Consolidated, Inc. and simply known as GRIGG™.
He has built or helped build dozens of courses, maintained a bunch more, earned Certified Golf Course Superintendent (CGCS) status for 9 consecutive 5-yr terms from the GCSAA, honored by BIGGA with a Master Greenkeeper (MG) certification, served as president of GCSAA, spoken at a gazillion turf conferences, received numerous awards, served on countless association boards, and generally leads an interesting life. Gary is a respected Husband, father, grandfather, mentor, speaker, author, and friend. Further, Gary has played an instrumental role in the golf industry and continues to promote the profession and industry.